The Golden Butte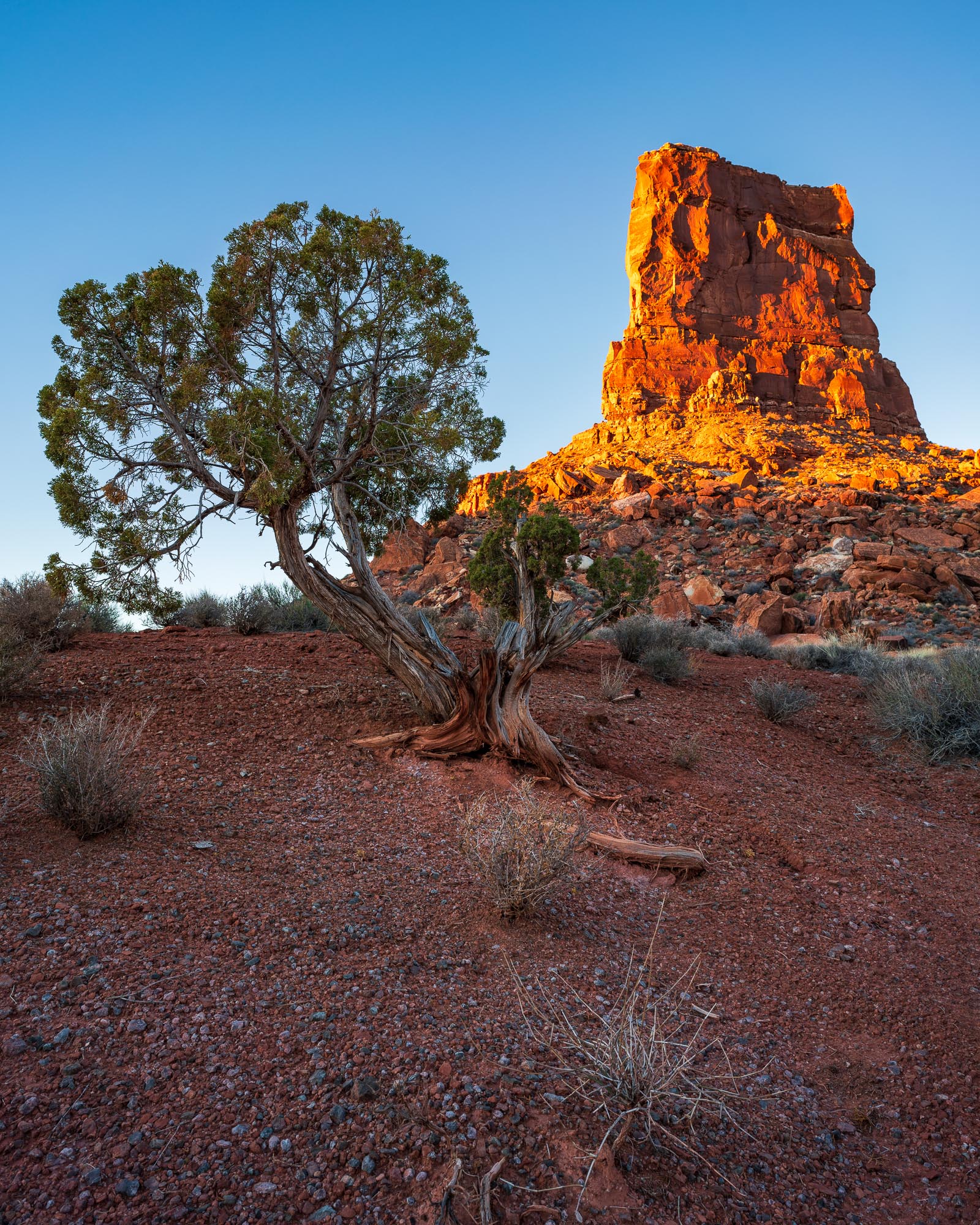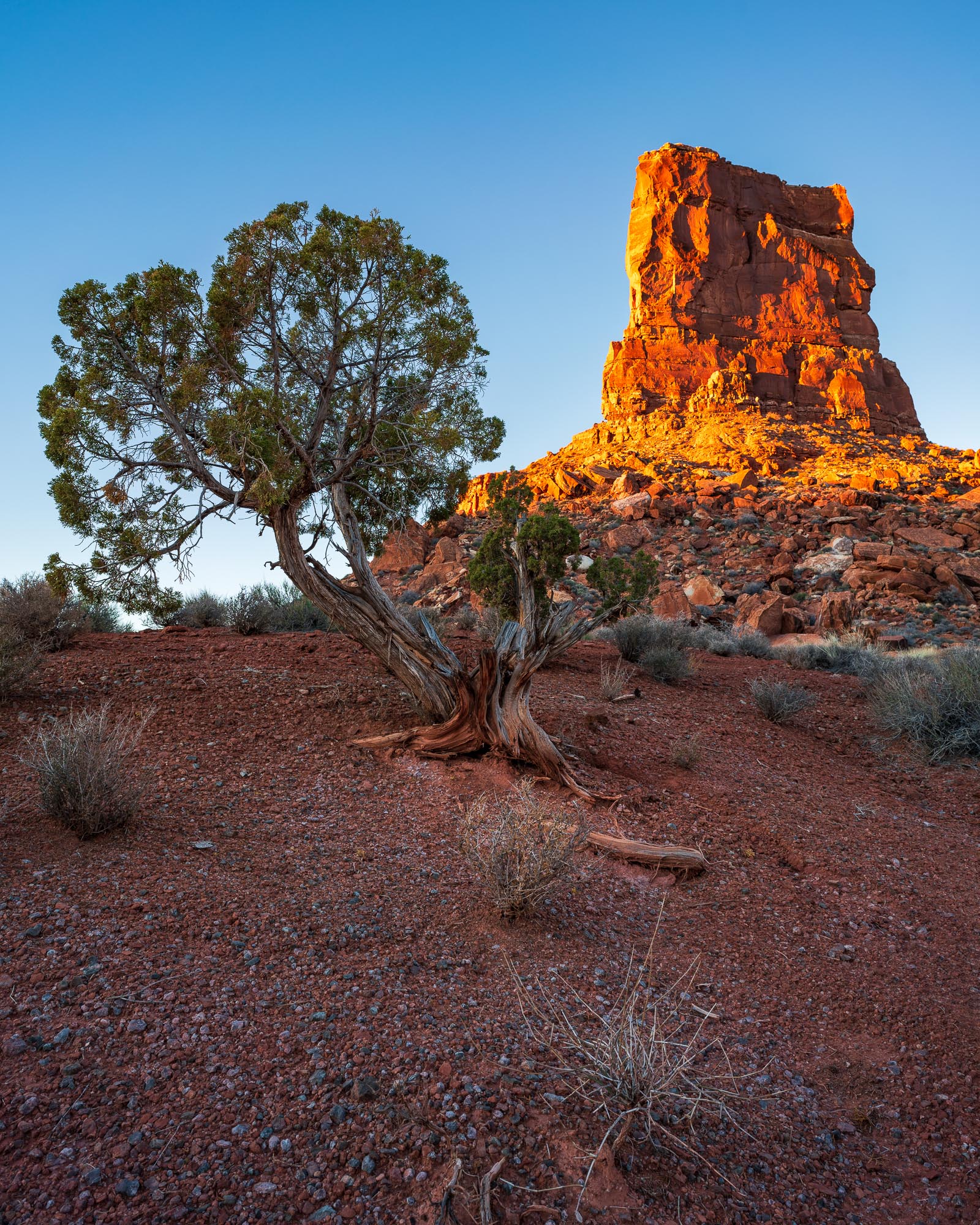 The Golden Butte
it usually takes me a couple days when visiting a new location, to get a feel for what the place is "saying" to me. as this was my first time in southern utah since i was a very young child, the first thing that really struck me about the location were the interesting trees. they seemed to be in so many locations throughout southeastern utah, and in most places, they were even sparse enough to get a single tree as a subject in a composition. (although don't get me wrong - there are also many spots on cedar mesa that are full on forest)
and so it was when i happened on this large pinyon pine and its smaller, little juniper buddy. this area is absolutely packed with both of these trees, and for my rookie eyes, it's tough to tell the difference between the two. i'm unfortunately relegated to looking for berries, and if i see them - i know it's a juniper. (junipers have berries all throughout the year) no berries and i assume pinyon pine, followed by scouring for pine nuts, which are rather expensive in the culinary world.
Giclee Pigment on Baryta or Acrylic:
for customizations, additional sizes, different presentations or shipping to locations other than the united states or canada, please contact me directly.
for print descriptions and warranty information, please click here.
profits from this print go to the bears ears coalition